Kathy and Chuck Ringering have been active in the Kuvasz world since 1989!
The Ringering's breeding program is a highly respected endeavor earning them an excellent reputation among other Kuvasz enthusiasts.
Through the years, Kathy and Chuck Ringering have actively contributed to the Kuvasz community on many levels.
Kathy served on the board for the AKA (American Kuvasz Association) for many years as both President and Treasurer. Kathy was also an active editor of the KUVASZ TIMES.
Kathy served as President of KCA (Kuvasz Club of America); as well as the Chairman of the Health Committee; committee member for Judges' Education; Specialty Policy; and Chairman of the 2006 KCA Specialty Show in March.
Kathy possess a unique knowledge of the Kuvasz breed through her many years of practical experience and intensive research. She has a particular interest in Kuvasz health, and can be depended upon to provide her puppy buyers with the latest news and research on vaccinations and medical issues.
They belong to Spirit of the Heartland Kennel Club in Grey Summit, MO., where they have served on the board and where Chuck was a past President. Thanks to the Spirit of the Heartland Kennel Club, Chuck can now hold classes in a beautiful room at Wag'n Tails Retreat in Missouri.
Kathy is the author of an upcoming book about Kuvaszok to be published in the near future.
The Ringerings are somewhat nationally renowned in Kuvasz circles for providing their new Double Ring puppy buyers with endless support, advice, and plenty of encouragement.
They remain committed to furthering the welfare of the magnificent Kuvasz breed, in general, and are avid supporters of official health testing  by:
Orthopedic Foundation for Animals (OFA)
Canine Health Information Center (CHIC)
Canine Eye Registration Foundation (CERF)
Chuck and Kathy have always been active in Kuvasz Rescue efforts and have participated in the rehoming of many dogs.
Owners of Double Ring dogs, in particular, can count on the Ringerings to be available to answer questions related to the Kuvasz breed, and help out with any problems, whenever possible.
The Ringerings have recently moved to a new country property in Fredericktown, Missouri, with plenty of acreage for their beloved Kuvaszok and their visiting children and grandchildren.
They're currently busy renovating the home and grounds. Pictures to be posted here in the future!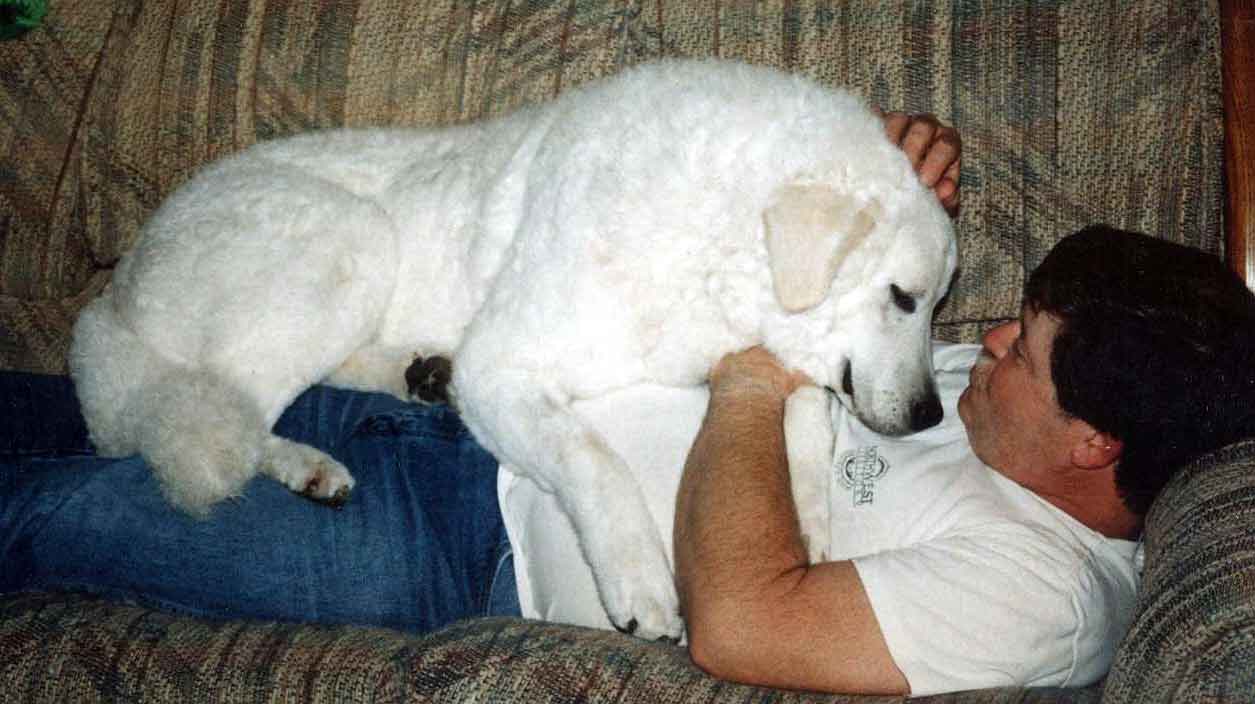 Our dogs are competitive at large entries. We believe that it is important to prove one's breeding stock by earning titles prior to breeding but… show records do not say it all!
Titles are important but be careful not to put too much emphasis on show wins! Some champions are campaigned every weekend with lots of money spent on advertising to help make them top winning dogs!
The Ringerings do not believe in making "kennel champions," which means earning championships by regularly competing against our own dogs. Where is the fun and the sportsmanship in that?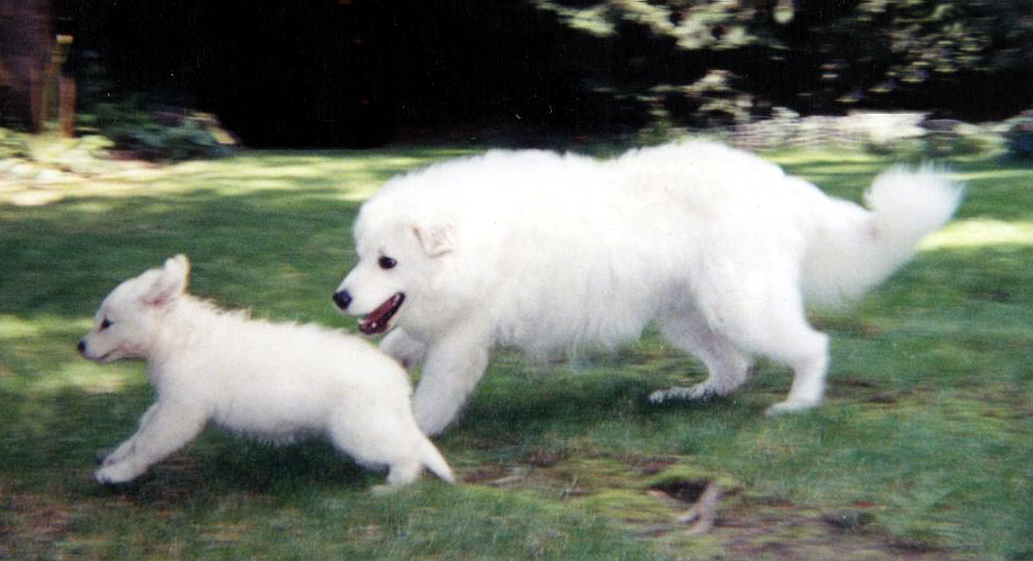 We prefer to allow our Kuvasz show dogs to be "regular" dogs. We really enjoy their company, and occasionally, we allow them to re-enter the show ring!
---
Our DOUBLE RING KUVASZ dogs live overseas from Central America to south Africa, and in just about every state in the U.S.A. including:
Alabama
Alaska
Arkansas
California
Colorado
Florida
Georgia
Idaho
Illinois
Indiana
Iowa
Kansas
Maine
Maryland
Massachusetts
Michigan
Minnesota
Mississippi
Missouri
Nebraska
New Jersey
New Mexico
Nevada
North Carolina
North Dakota
Ohio
Oklahoma
Oregon
Pennsylvania
South Carolina
Tennessee
Texas
Utah
Virginia
Washington
West Virginia
Wisconsin
---